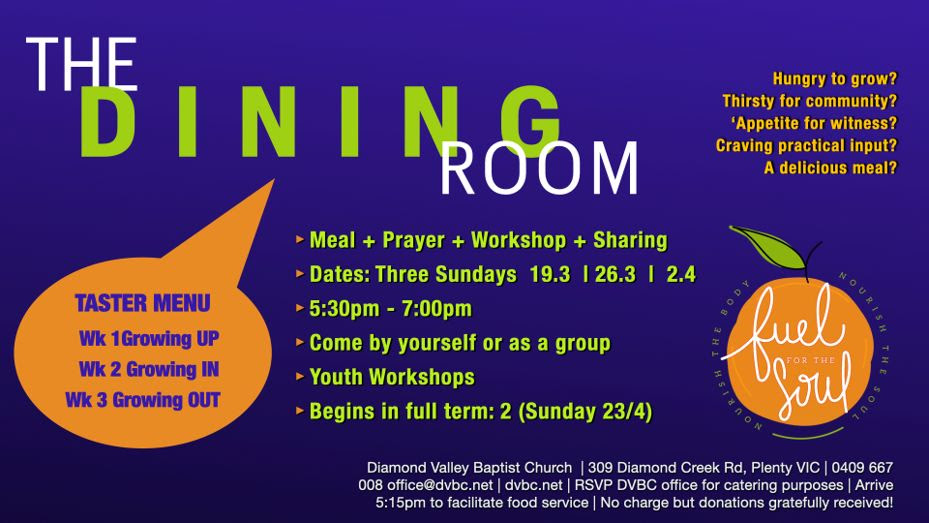 The "Dining Room" is food for the body and food for the soul.
Imagine if we could:
Discern God's voice better
Pray more effectively
Understand and serve others just as they need
Study the scriptures with deeper understanding
Reach out and share Christ confidently
Join us at 5.30pm Sunday for:
Yummy meals and conversations
Opportunities to meditate on God
Interactive practical workshops which will build your discipleship skills and confidence
Supportive sharing and prayer times.
People of all ages welcome!
Please RSVP to help us with catering and organising creche (if required): SMS 0409 667008 Email: office@dvbc.net |dvbc.net
Find out more here: https://www.youtube.com/watch?v=umBndeDsgsA