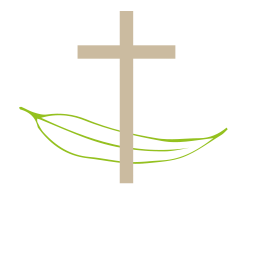 Welcome
We are so glad you have taken a moment to visit our temporary website and look forward to providing our new website in the coming months. In the meantime, perhaps we can help answer some of the questions you have about Diamond Valley Baptist Church.
____
Who are we?
Diamond Valley Baptist Church is a multi-generational family church located in Plenty, central to many of Melbourne's leafy northeastern suburbs. We're a congregation made up of families, singles, couples, young, old and everyone in between. We are blessed to have members who have walked their whole lives with Christ, others who are midway through their journey and some who are just beginning. We represent a diverse range of family types, backgrounds, ages and, yes, political views...we each bring with us our own story. Yet here at Diamond Valley Baptist we are united by a love for God and a love for others.
We exist to serve the community in all ways that God enables us, and we warmly invite you to join us.
____
Services
We have two Sunday Services: 9.30am and 6.00pm
Our morning service begins with adults and children worshipping together. During this time children's tables are set up with colouring pages, books and toys, and little people are welcome to make use of them. Midway through the service, Kids' Church begins and children leave the main auditorium to join their peers for another fun and engaging session.
Communion is celebrated on the first Sunday of every month. This is a special time for our church in which we break bread together, just as Jesus and His disciples did some 2000 years ago.
We take a collection during the service and you are welcome to contribute to this if you feel led, but there is no pressure to do so.
____
The other six days of the week
Our church is a vibrant and dynamic community hub where something is always going on. We offer youth groups, playgroups, craft circles, small groups, men's meetings, Bible studies and much more! Plus, we often host special events (such as barn dances and movie nights) which provide a great opportunity to connect with church members, family and friends. Follow our Facebook page to see what's coming up.
____
Where are we?
309 Diamond Creek Rd, Plenty 3090. Next to the Caltex service station, near the Yan Yean Rd intersection. MelRef 11D7
____
Next steps
We hope we've answered some of the questions you have but we know you may have more. We warmly invite you to come and visit our church community to find out what we're all about. And if you'd like further information, contact our church office on (03) 9435 9377. We'd love to hear from you!
____
Other links